Get Your Pet's Portrait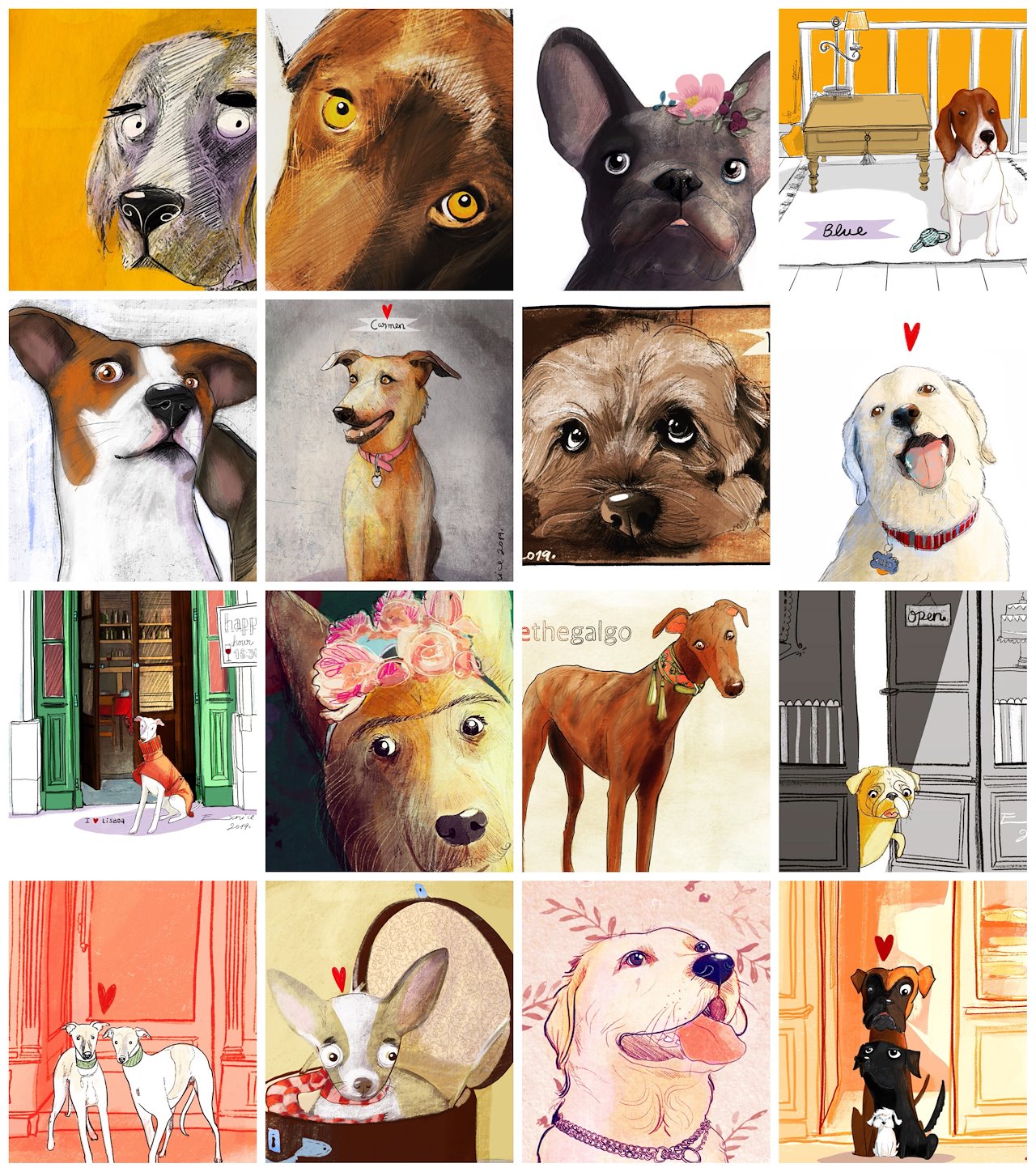 The Hot Dog Illustration Service works as follows:
1 • Send photos and a description of your pet's personality.
2 • The artist develops an original artwork. When it's done you will receive a low resolution file with a portrait illustration at no cost!
3 • Afterwards you can choose to buy the illustration if you wish to receive a file with high resolution and print quality up to A3 (42x29.7cm).
You may print it and put a picture on your wall, or make a t-shirt, or maybe offer it to someone, etc … your imagination is the limit!
4 • There is no cost or risk when you send the images and download the small file, you can share this image on social networks!
5 • 5% of the value of the purchase of the illustration, in case you want to buy it and print it as many times as you wish, is in favor of rescue shelters and animal associations!
6 • Send your photos without commitment and receive your illustration / picture for free, your best friend deserves it!
Up Next:
Dog Illustrations Gallery